Armoured special protection vehicle
Discover our Audi A8 Security W12 VR7/9-9
Audi A8 Security W12 VR7/9-9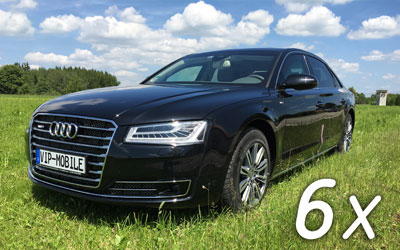 Advantage of an armored vehicle
Highest protection class by full armor.
Neutral vehicle: from the outside, the Audi A8 Security hardly differs from an Audi A8 production model.
Drive is the best defence: Twelve-cylinder power unit: W12 engine with 368 kW/500 hp and quattro
BKA-certified with bullet resistance up to the highest bullet classes VR7/9 (according to BRV 2009).
In addition to full armouring, the Audi A8 has special emergency exit systems, its own fire extinguishing systems and many other safety features (see here).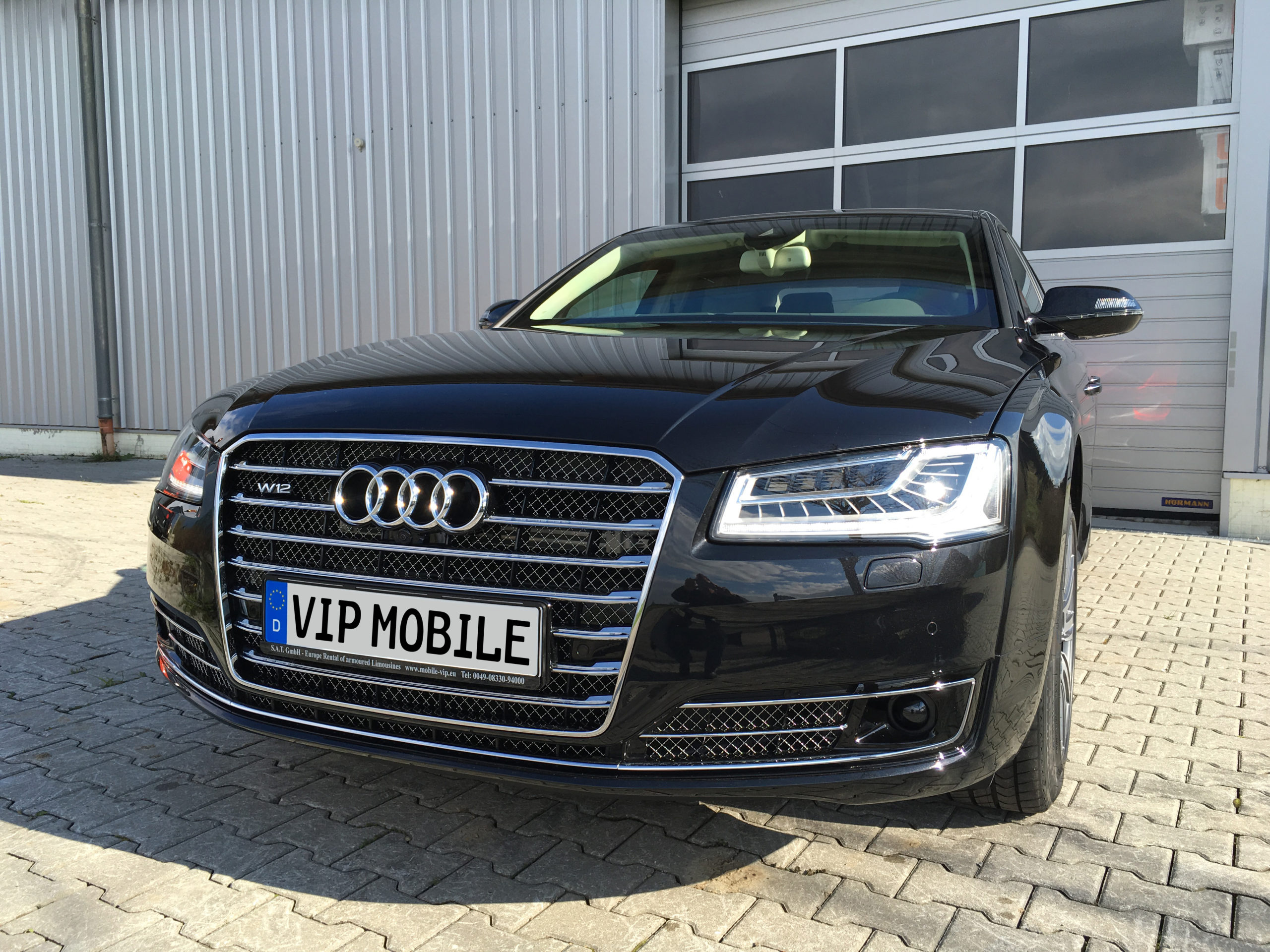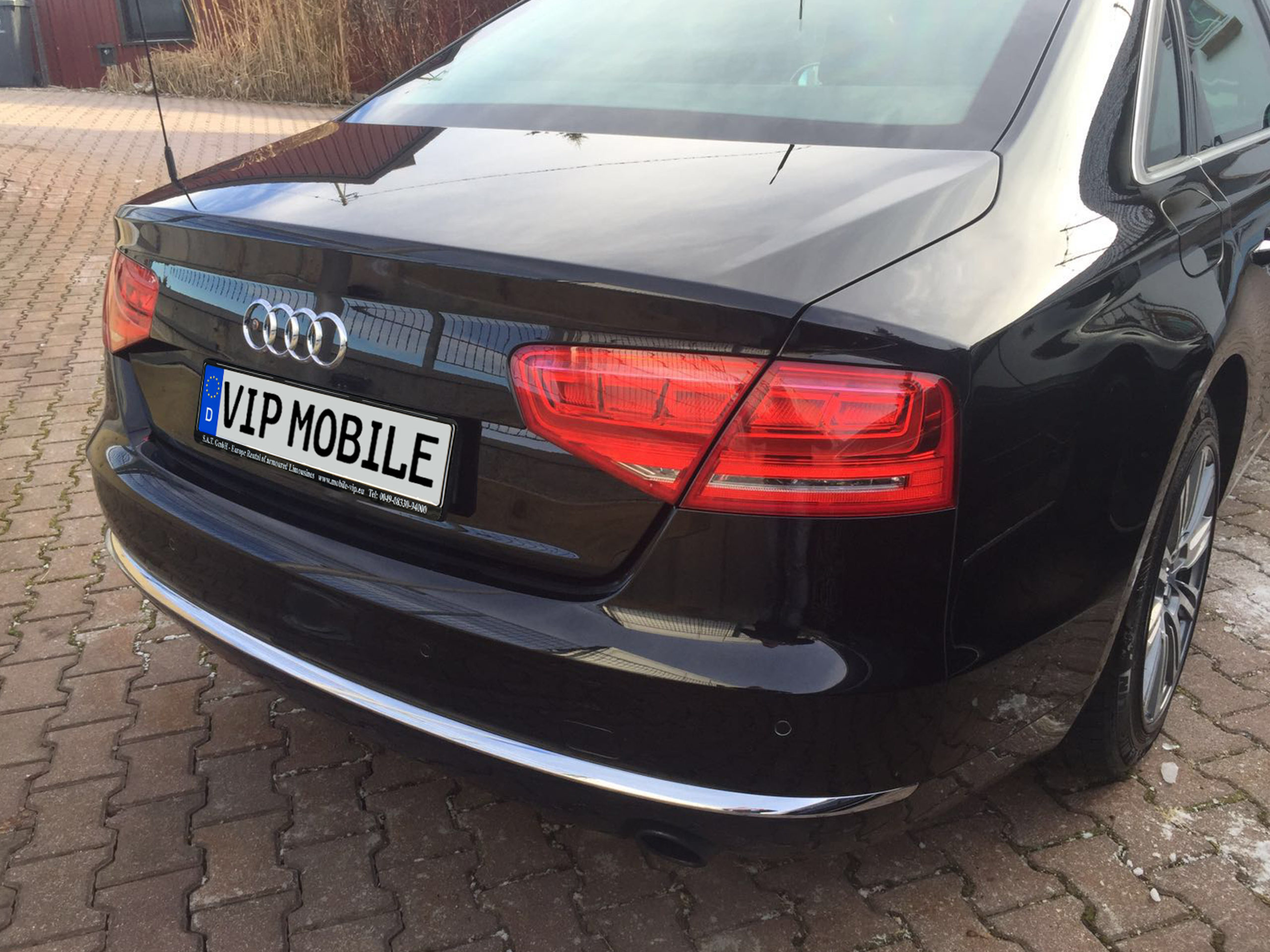 Vehicle request
Contact us. We answer promptly.
Clients and cooperation partners



Security you can hire
They say: "At home is not a place, it's a feeling." The same is true for your work, especially in the case of the Audi A8 Security.
Telephone, video and screens turn the interior of the saloon into a functional office on the road. This equipment is complemented by convenient extras such as a cool box, bar or DVD player. The Audi A8 Security offers mobility on an exclusive level with special protection at the same time.
Built-in GPS transmitters and necessary radio connections never let you "get lost". The luggage compartment doubles as a rolling safe, keeping your valuables safe from theft.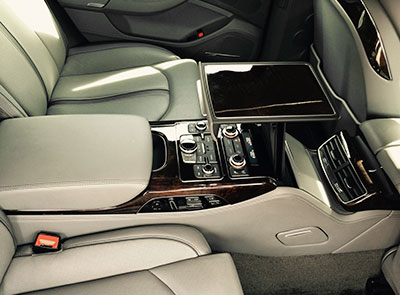 Advance in safety. The Audi A8 L Security.
If your daily movements are at the highest level, you need a Vehicle to guarantee your safety. The Audi A8 L Security combines the high protection of resistance class VR7/9 (according to BRV 2009) with exclusive security features to provide convincing all-round protection. Dangerous areas are also equipped with VR9/10 armour.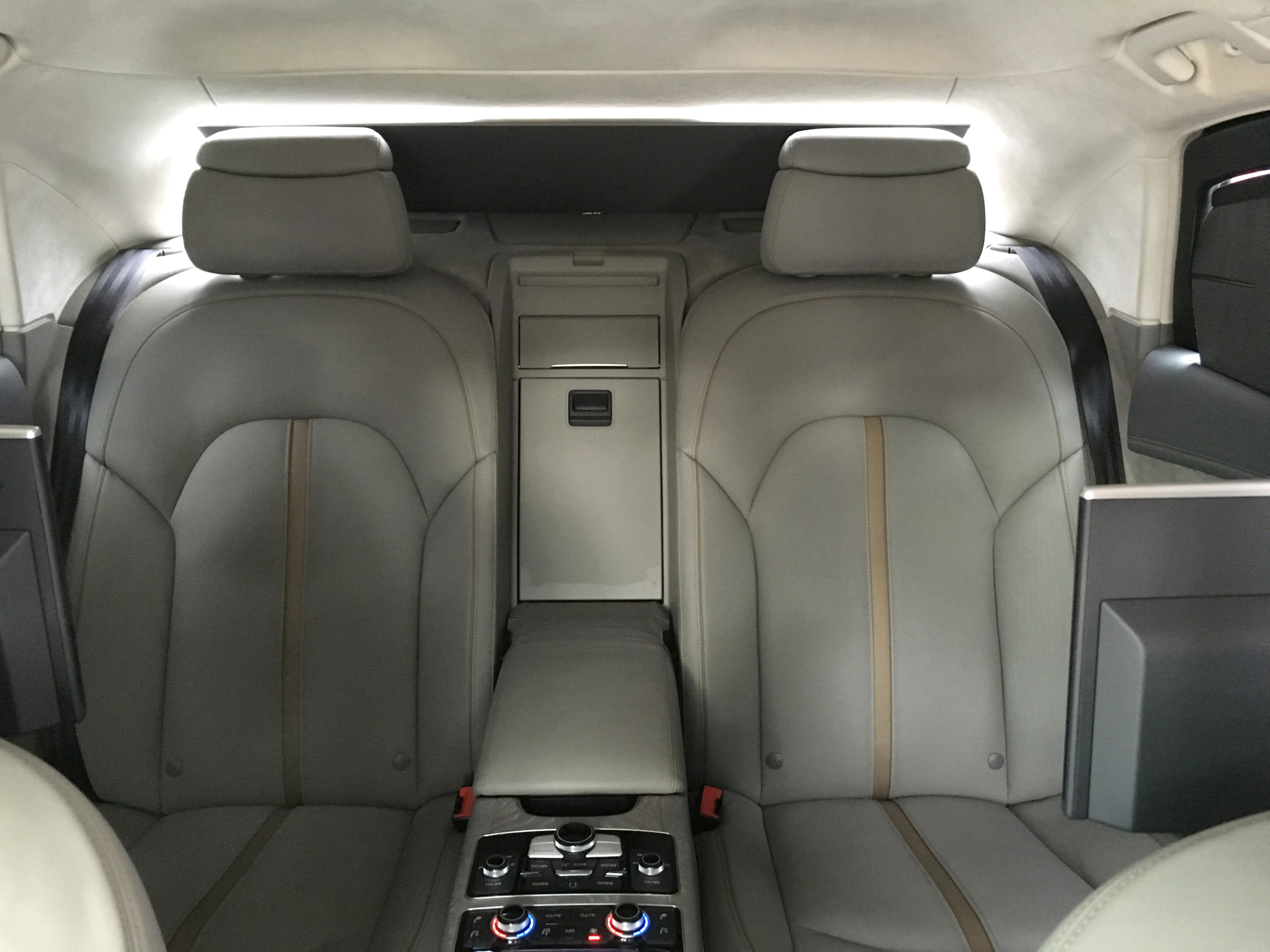 Feel-good comfort: mobile office and TV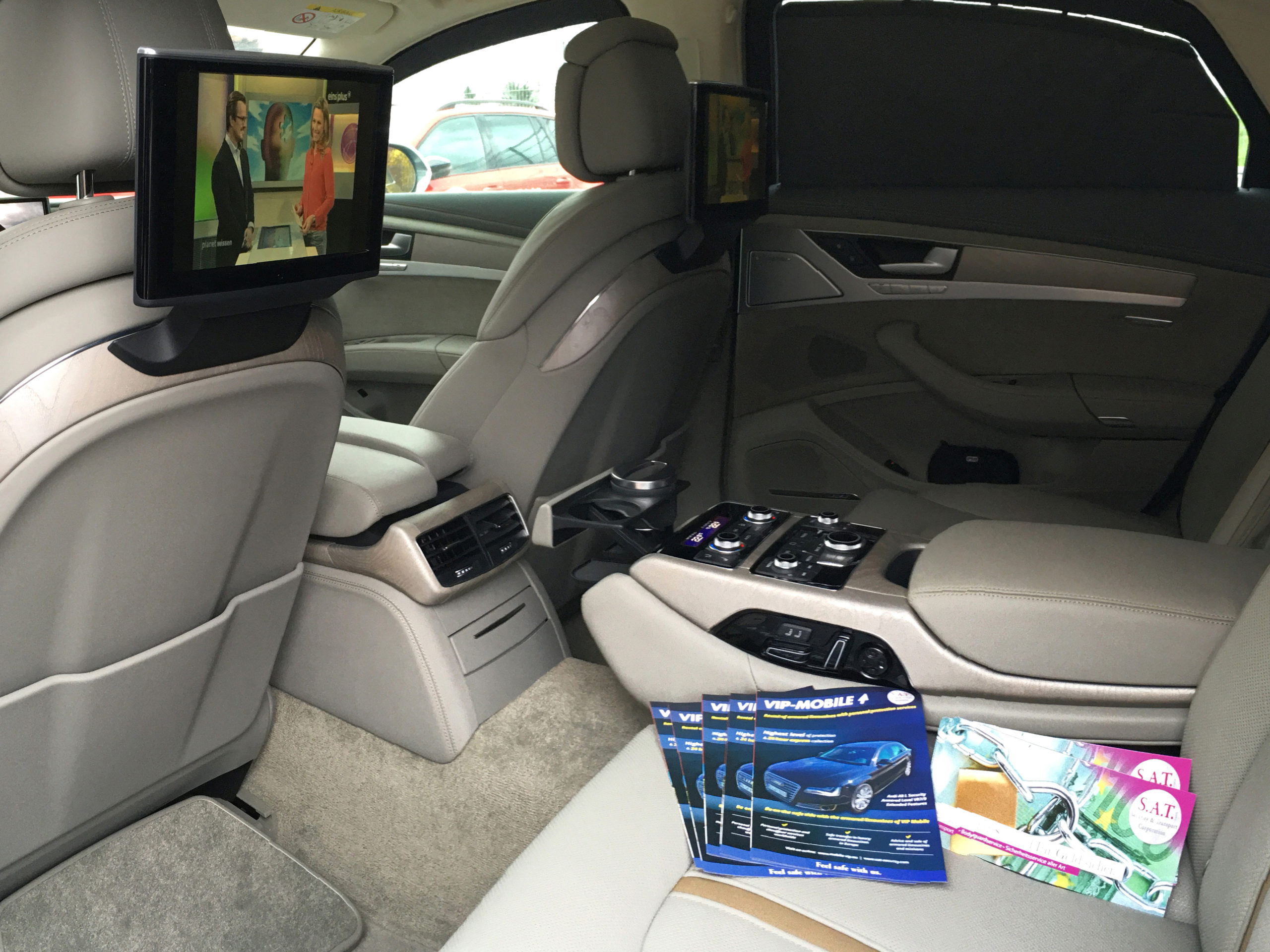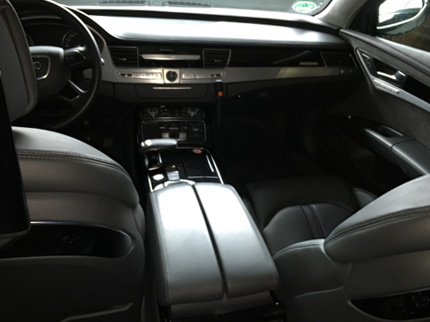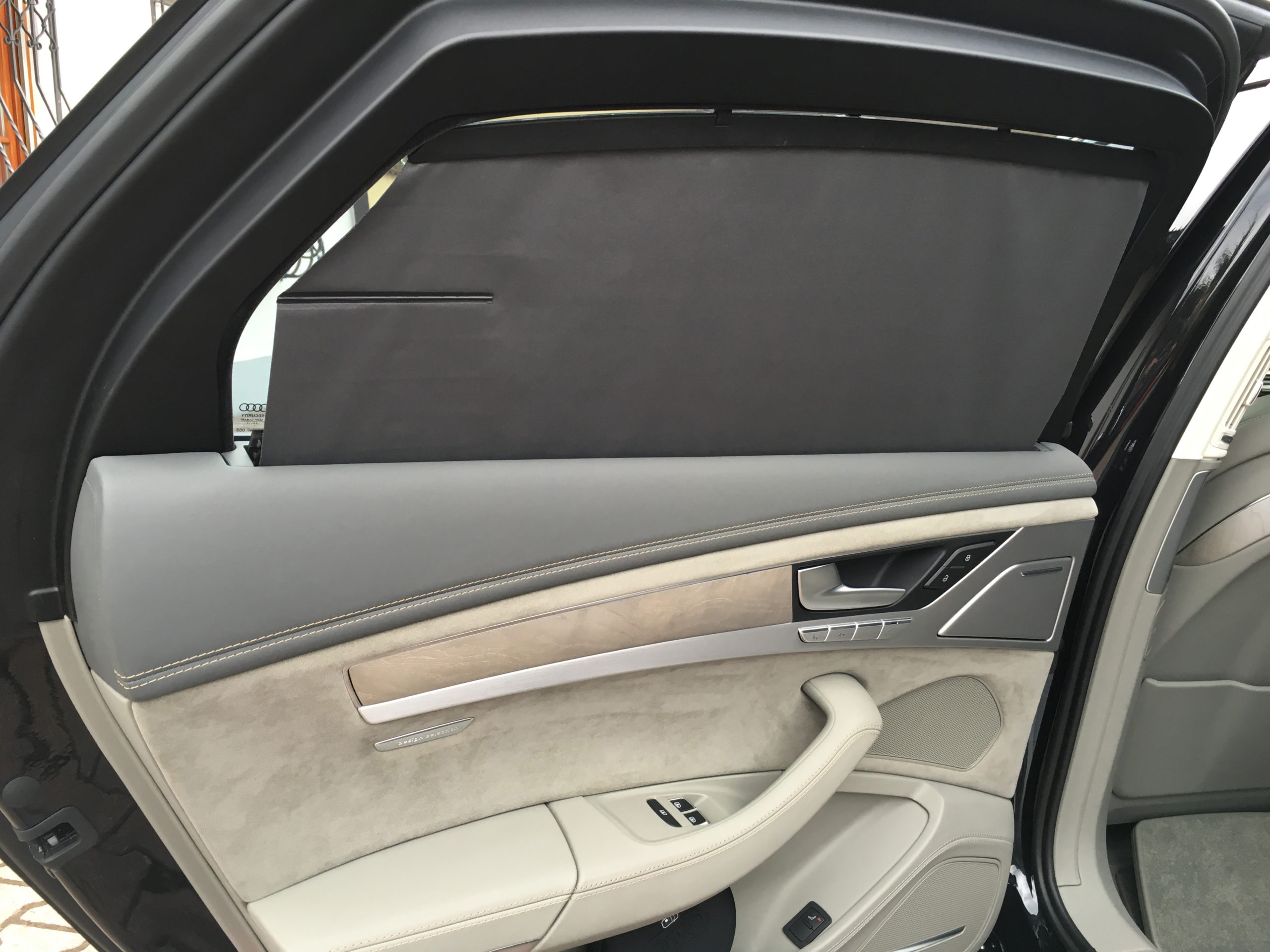 100% opaque and heavily dark tinted windows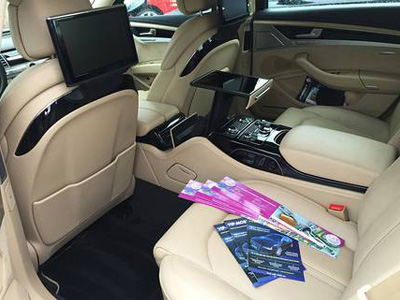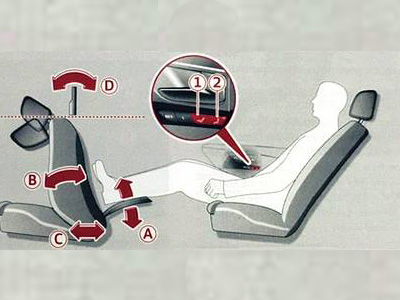 Sleeping seats with massage function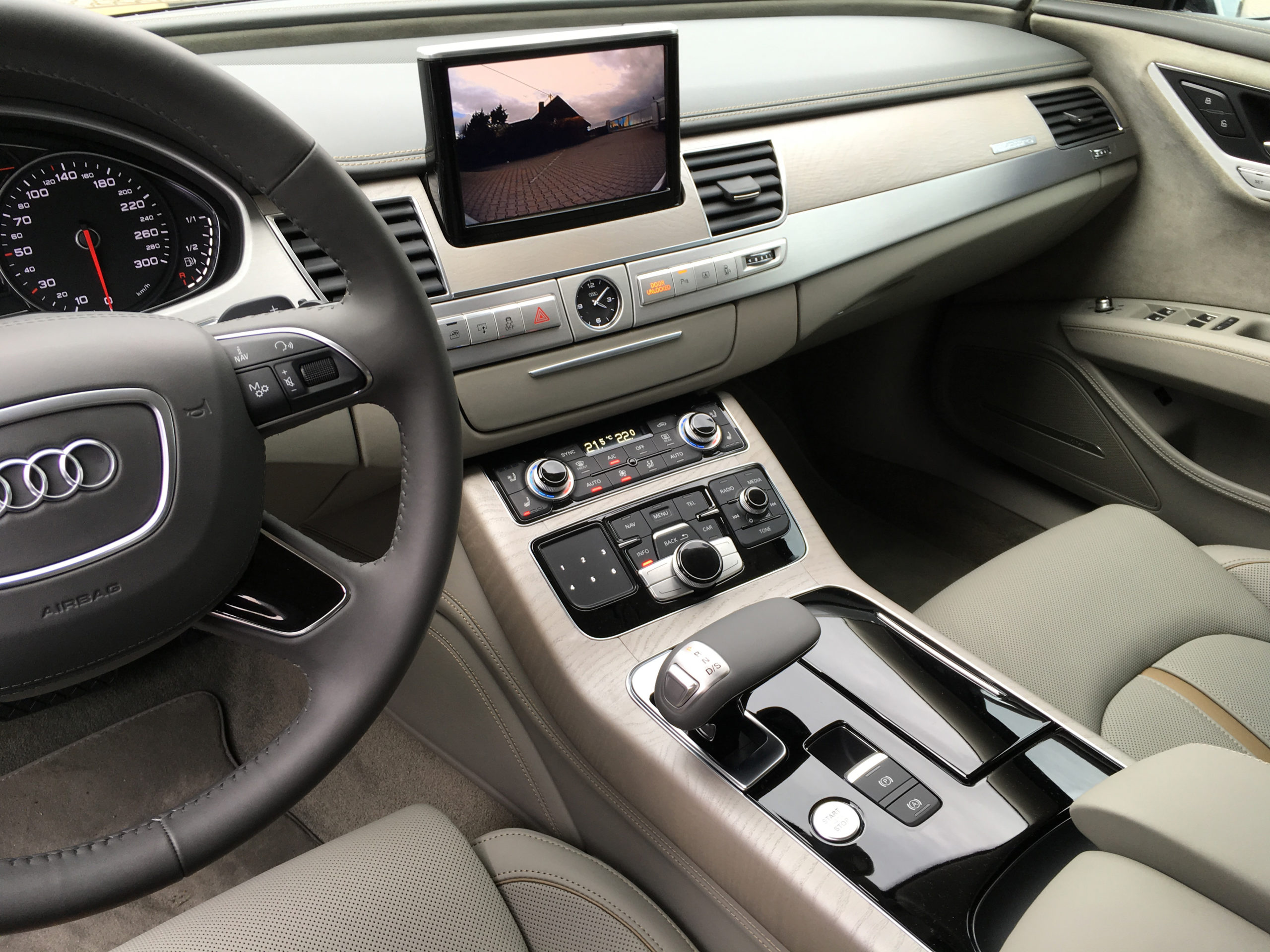 Modern cockpit with 360° camera and safety functions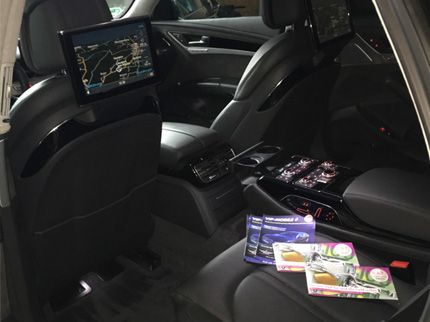 Need more information about our Audi A8 Security?
Further information on the safety of the Audi A8 Security is available on request.
Login: With the access data you get full access to the internal area of ​​VIP-Mobile.
Protection class VR7/9
Fold-out laptop workstation with 12V connection
Refrigerator for drinks in the back middle console
Climatised interior
Standard holder front right and left
Hands-free and/or hand-held Phone, integrated fax
Electric back window screens right and left
TV
Wide door entrance in the back
4-seater
smoke extraction
individual climate and lighting regulation for each seat
Handgranade-safe underbody and roof, certified
Emergency exits
Nightvision – Person recognition
Navigation system, cruise control
Heated comfort rear seats with foot rest through front seat
Armouring and bulletproof glass VR7/9, certified
Pax emergency tires
Integrated flashing blue light, on request with siren
GPS tracking
Certified safety equipment, verifiable upon special request
Extended tank
Armoured tank and battery compartment
Automated fire-extinguisher for underbody and engine compartment
Side panels protected against explosive impact
Safe in the boot
Road sign recognition
Theft warning system
Resting seats for reclinging position
Massageseats – choice of 5 positions